Santa Fe and Ojo Caliente Locations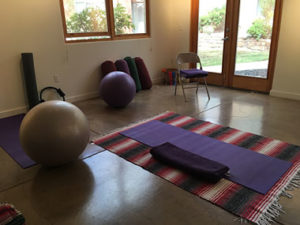 All programs are available both in Santa Fe and at the Tierra Sagrada Retreat Center
in Ojo Caliente, NM. Call for bookings and location in Ojo Caliente.
Santa Fe Location: 404 Brunn School Road, Building C, Santa Fe, NM 87505 (not a mailing address).
Office hours are: Monday through Saturday, from 9:00 am to 6:00 pm.
Call or email for times of regular exercise and yoga classes at this location and also to schedule bodywork sessions. Contact telephone number: 505-583-2118  
Current Offerings:
Massage Healing Choices
One-Hour Swedish Massage  $90.00
One-Hour Deep Therapeutic Massage  $100.00
One Hour Soothing Head Neck and shoulder Massage With Essential oils  $110.00
One Hour Hot Stone Massage with Aromatic Essential Oils  $120.00
One Hour Cranial Sacral Treatment  $120.00
Package of Four One Hour Cranial Sacral treatments $435.00
One Hour Aquatic Massage (Watsu)  $150.00
Additional half-hour for any service  $50.00
Healing and Invigorating Yoga and Exercise Packages
Package of Four Sports Medicine Exercise Sessions $325.00
Package of Four Private Yoga sessions $375.00