Malinda's Calming Yoga
6 easy poses to relieve stress.
1. Active Legs Up the Wall. 3 minutes.
Press sitting bones to wall. Straighten legs. Join feet.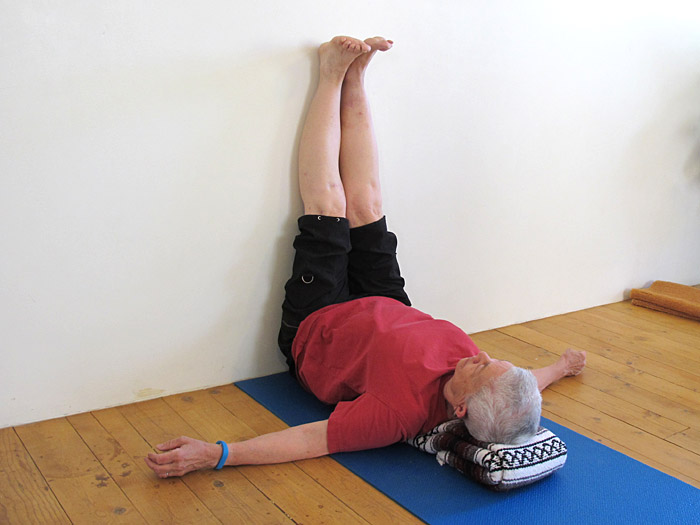 2. Supported Cobbler's Pose. 3 minutes.
Join soles of feet. Slide feet down wall. Turn knees out.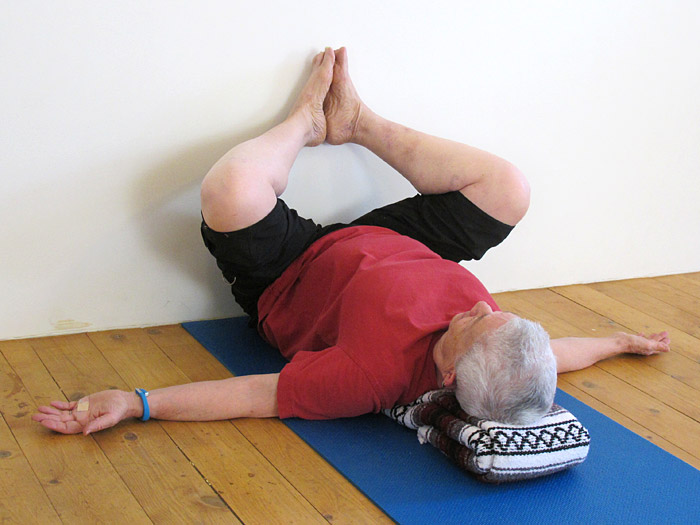 Safety Tip.
To release pose, use hands to press knees together. Roll to right side.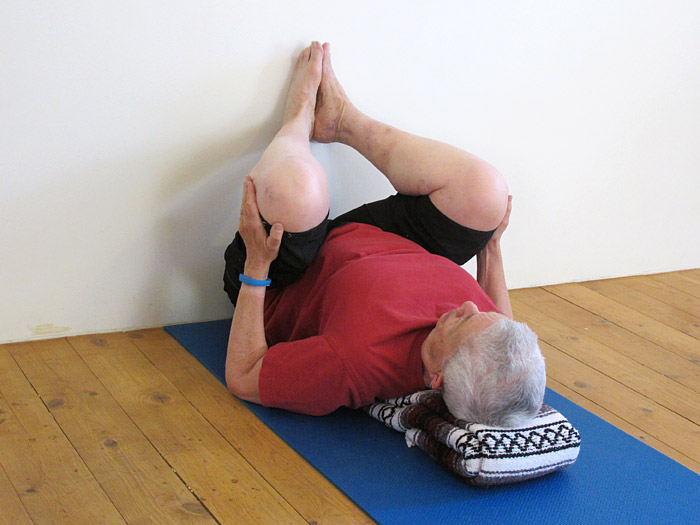 3. Sleeping Child. 1 to 2 minutes.
Lie on right side. Draw knees towards chest. Pillow head on right arm.
Emerging From Sleeping Child.
Extend top leg. Press on left hand then right hand. Sit up sideways to protect lower back.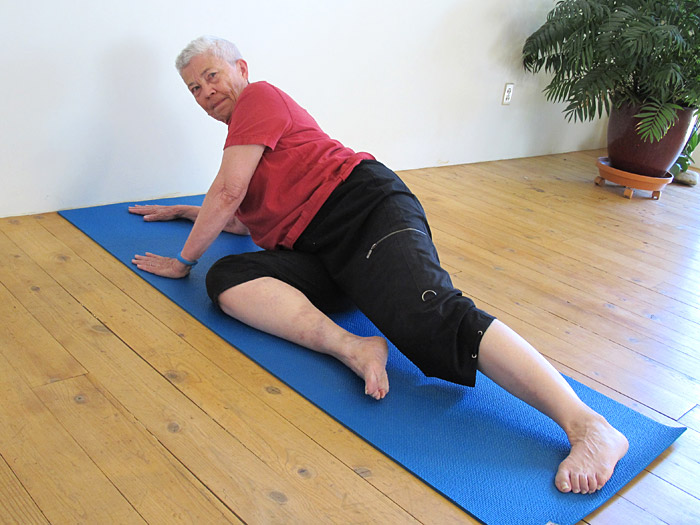 4. Restorative Cobbler's Pose. 3 minutes.
Place rolled blanket below waist. Place block between feet. Rest shoulder blades on wall.

5. Modified Child's Pose. 2 minutes.
Place one big toe over the other. Separate knees 8 to 10 inches apart. Sink hips towards heels. Rest forehead on stacked fists.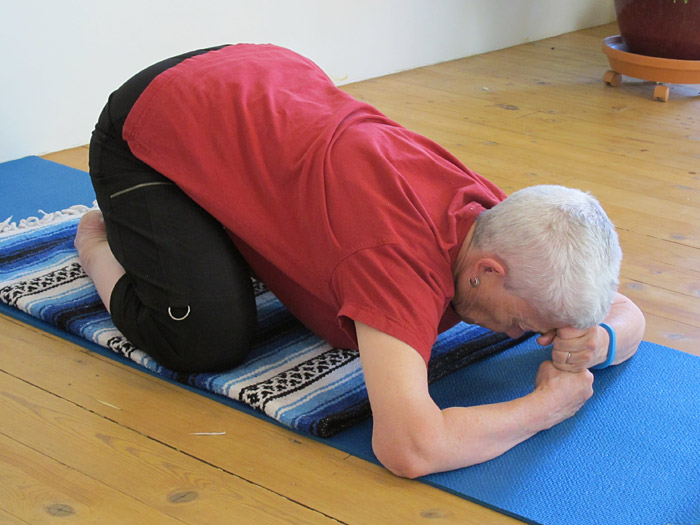 6. Restorative Legs Up the Wall. 5 minutes.
Rest pelvis on folded blanket. Straighten legs. Heels resting against wall. Legs spaced 3 to 6 inches away from wall. Feet separated, hip-width apart. Rest.